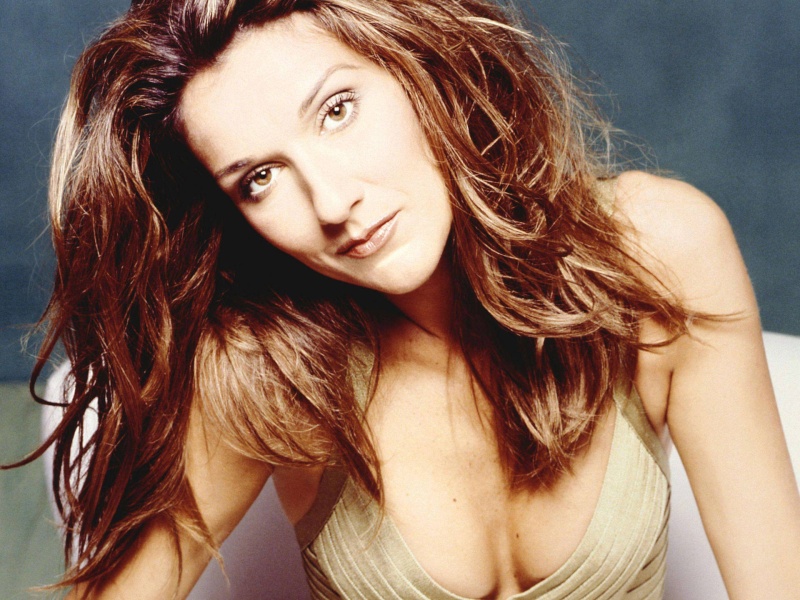 Céline Marie Claudette Dion (born March 30, 1968) is a singer-songwriter pop French-Canadian has won five Grammy Awards. She is one of the most successful female artist of all time with over 200 million albums sold worldwide.
Céline Dion was born in Charlemagne, Quebec, Canada, in a family of 14 brothers and sisters and is the youngest.
During her career she won a very nheu music awards worldwide, including five Grammys, two Academy Awards for outstanding film songs in one (one is Beauty and The Beast in the animated film same name and one is all My Heart Will Go On in a famous production of Titanic).
Once started, she became a young star in the Francophone community in Canada. But her career completely changed when she met her manager, and later also her husband, Rene Angelil. He mortgaged his house to get money to record her first after she won two major music awards: Yamaha World Popular Song Festival in 1982 and the Eurovision Song Contest 1988. She had more recognition and love of the fans in Asia and Europe.
But any singer when music went into the markets they wish to have recognition that North American music market, but most importantly the United States. Wishing she spent so much time and effort into learning English for five hours every day and she was rewarded for his hard work by giving the Unison album was released by Epic Records, captured the stage for the new conquest. In 1990, after the success of their first album, she has set up a firm position for herself, her reputation was known throughout the world using his charismatic voice. She has conquered the hearts of millions of music lovers with millions of recordings in both English and French are sold worldwide. The most successful song of her: Where the My Heart Beat Now, Beauty and the Beast (1990), Power of Love, The Color of My Love (1994), Because You Loved Me, All By Myself, Falling Into You ( 1996), My Heart Will Go On (1996).
But success is on track she did for all his fans inadequacy of notice pause singing career wholeheartedly to worry about her husband - who has been diagnosed with cancer - and also the time she gave birth, a boy. Three years later Celine returned to music with the album in English: A New Day Has Come and also the time she signed a long-term performance at the theater Caesers Palace, Las Vegas with a show called A New Day.
January 2004, for outstanding contributions to the recording industry, Celine Dion was honored by a star on Hollywood Fame.
August 21, 2008, Laval University (Quebec, Canada) awarded honorary doctorate for singer Celine Dion to honor individuals and achievements of her career.
In 2009, Celine Dion is pregnant a second time by means of artificial insemination. Her husband - he was elected Rene Angelil - 67 years old this year.
Album
French In English
1987: Incognito
1990: Unison
1991: Dion Chante Plamondon
1992: Céline Dion
1993: The Colour of My Love
1995: D'eux
1996: Falling into You Live à Paris (live recording)
1997: Let's Talk About Love
1998: These Are Special Times S'il Suffisait d'aimer
1999: All The Way - Decade Of Song Au Coeur Du Stade (live recording)
2002: A New Day Has Come
2003: One Heart Fille & 4 Types 1
2004: Live In Las Vegas
Alo alo blo Miracle chlorine
2005: On Ne Change Pas (best-of compilation)
2007: Taking Chances D'Elles